Many homeschooling families are already stretching the limits of their family budgets just for ordinary living expenses.  Forget budgeting for family travel–that often seems impossible, especially when one parent decides to stay home or opt outs of full-time employment to homeschool.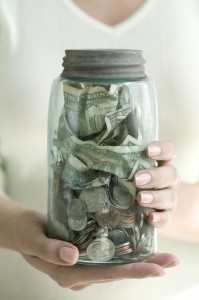 But truth be told, you just don't have to be rolling in cash to finance a flexible, homeschooling 'roadschool' adventure. There are lots and lots of families who have found ways to make roadschooling work.  Sure, it helps to already have a portable lifestyle in place, such as a spouse who is self-employed or teleworks, and a sizeable travel nest egg, but family travel is totally doable even without an ideal situation, provided you are willing to plan, prioritize and re-focus on your prioritize and goals when you fall off track.  And, though it may feel like it will take you years to get to where you need or want to be financially in order to make roadschooling possible, by following these strategies you may find yourself packing your bags before you know it!
1.  Define Your Dream.  What is your dream?  Where do you want to go?  Do you want to take the family on a year-long RV trip across Canada or the United States?  Do you want to hike the Colorado Trail?  Do you want to spend time in every European country?  Do you want to walk or ride a bike across the United States?  First, you've got to define and map out your dream.  A clear idea of what you want and where you're headed will help you prioritize your finances and ultimately get you to where you want to go.
2. View Roadschooling as a Decision, not a Stroke of Luck.  Just as you made a decision to homeschool your child or children, view your dream for a roadschooling adventure as a decision.  It's not "lucky ducks" who get to take their families on roadschool or flexible travel adventures.  Smart, savvy families who make thoughtful choices and decisions about their family educational and lifestyle objectives can roadschool their kids and engage in travel lifestyles.  So, stop tossing your pennies into wishing wells, hoping that you can travel someday, or wishing on the first star you see each night…decide today to make your dream happen.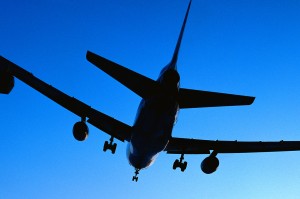 3.  Set Up A Roadschool-Homeschool Travel Savings Account.  This is your travel lifestyle account.  It's off limits for anything else.  It's untouchable until it's time to book flights, make reservations or travel.  You're going to put in every penny you find and every extra cent you can manage into this account until you reach your travel financial goal.
4. Cut expenses.  Ditch non-necessities.   This is the part people freak out about.  But, but, but…I can't live without Starbucks!  However, if you can keep reading along here and bring yourself to take action, you'll soon discover that this is what sets you apart as a doer–no longer a dreamer.  Cut out whatever you can from your budget, big or small.  Do you really need that package for unlimited text messaging?  Can you downgrade your phone plan?  Can you wait an hour before checking out from the online store or go for a walk around the block before making that brick-and-mortar store purchase…just to clear your head and think briefly about whether you really need what you're about to buy?  Can you hold off on buying a new vehicle for a bit longer?  Can you sell your second car?  Can you skip that weekend away from home and save the cash toward your grand travel plan, and instead enjoy a staycation at home?
5.  Coupon 'Till You Can Clip No More.  Couponing is chic.  It's practically a sport these days.  Have you watched an episode of 'Extreme Couponing'?  You can save so much money by couponing and filling your pantry with deals (on stuff you'll use…no unnecessary hoarding!) AHEAD of time, before you run out of or need to buy a particular item.  An hour or two of couponing a week, using online coupon and deal sites, can easily slash 30-60% off your weekly grocery bill.  That's a lot of savings!  Oh, in case you're thinking that coupons are only good for use on junk food, think again.  You can get your hands on healthy, green coupons, too.
6.  Reject Consumerismand Strive for Simplicity.  If you really think about it, what's the point of keeping up with the Jones'?  Overspending = unnecessary stuff = debt = stress = delayed dreams = lack of true meaning = unhappiness.  Doesn't sound all that cool, don't you think.  Do you really need a shiny new car every year or two?  Do you really need another pair of shoes?  The next time you're in the mall, think about this…most of the products displayed for sale will end up in a landfill in a matter of years, if not sooner.  Your travel memories and moments with your family will last forever.
6.  Find Creative Ways to Make More Money.  There are many ways to make extra cash from home and on a limited schedule.  Do you have piles of outgrown children's clothes?  Send clothes to ThredUP (pay $4.95 for a bag, which you'll get back later, which is shipped to you with a return paid mailer.  Fill the bag with clothes and send it back to the company) or drop off at a used clothing store like Once Upon a Child and get same-day cash for your clothes.  Send women's clothes to Twice.  Sell your goods on eBay.  Sell your crafts on Etsy.  Sell your services on Fiverr.  Have a yard sale.  Start a part-time business.  Start a blog.  Help a neighbor run errands or with yard work.  Collect bottles and return them for cash.  The possibilities are endless.
7.  Stay Focused.  Where there's a will, there's a way.  Stay focused on your dream.  Don't give up.  Plaster reminders around your house.  Tape a photo of a dream travel destination to your car visor, so it helps you resist the urge to overspend when you're out and about.  Believe that you can reach your roadschool travel adventure.  You'll get there!