I once thought the idea of homeschooling was radical.  Go figure, though, it unexpectedly became a way of life for my family.  As my comfort zone with homeschooling expanded (and trust me, as an unexpected homeschooling parent it took some time to acclimate), so, too, did the idea of unschooling and roadschooling and worldschooling.
It seems the more excited I get these days about everything related to non-mainstream learning and education, the bigger my world becomes.  It's as if opportunities for educating my children are EVERYWHERE.  I've recently decided that it's time to take the family homeschool on the road more often.  There's so much world to see.  So much learning that just can't happen in a classroom or even at home at the kitchen table.
Two goals guide my approach to homeschooling:  1) That my children learn to trust and follow their passions and interests; and 2) That they are exposed to as much learning, opportunity and adventure possible.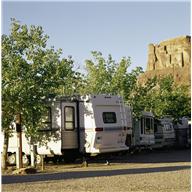 To further these goals, I'm compiling a list of roadschooling adventure plans.  It's so exciting planning "to-do" travel.  Did someone say 'field trip'?!?  When exactly each of our travel / roadschooling adventures will materialize remains to be firmly planned, but right now our family is busy brainstorming our travel adventures.  On the list so far:  Mt. Rushmore, Treehouse Camping, Venice, India.  One child wants to do an RV adventure, perhaps inspired by another homeschooling family who is taking almost 2 months this summer to explore the United States.  Another wants to do some major hikes.  The possibilities for learning are endless.  Even radical.
Where are your roadschooling adventures taking you?