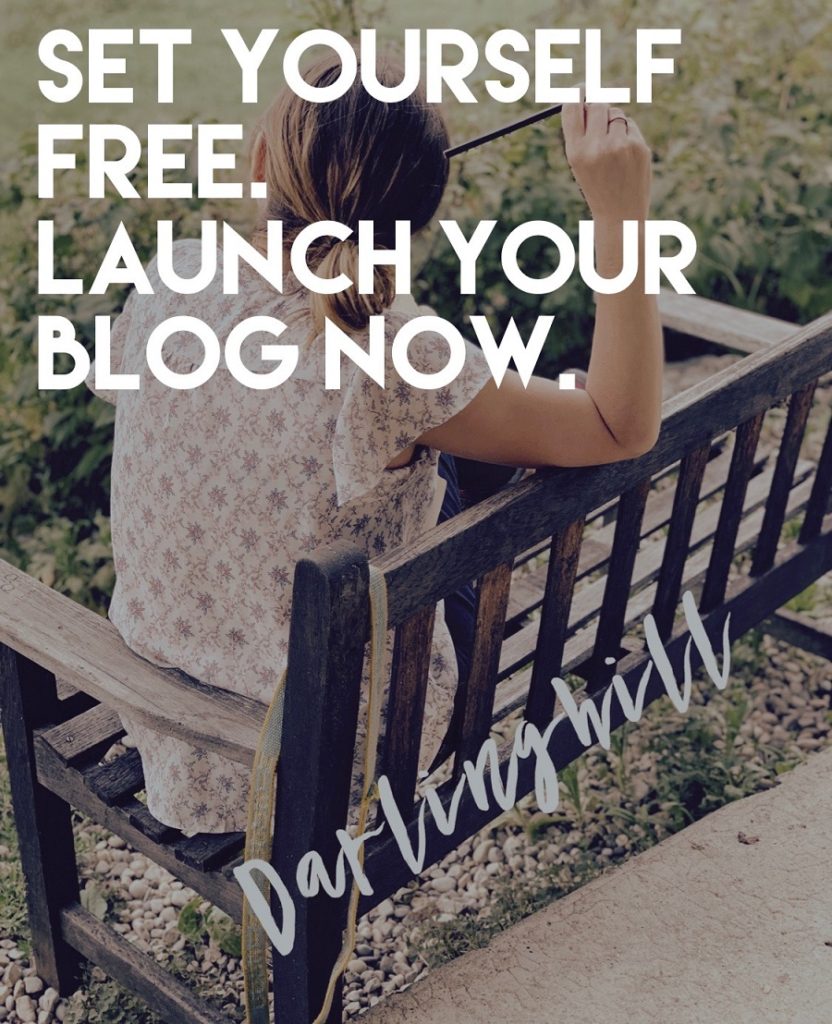 Disclosure: Hey Readers, please keep in mind that some of the links in this post are affiliate links and if you go through them to make a purchase I might earn a commission. Keep in mind that I only link to companies or products because of my own experiences with them, or because I have done my own research to believe they might be of interest to my readers. I do not promote or link to any products just because of commission. The decision to buy something I've linked to or mentioned is your decision alone, and is completely up to you.
Launch Your Own Blog. Launch Your Own Brand. Build Your Own Writing Business Now. 1-2-3, READY, SET, GO!
Hello, hold up! Isn't it time for you to start writing your own blog? You know you already spend waaayyy too much time on social media reading about what other bloggers are doing. Don't you think it's time that you turn some of that time and attention on you and what you are doing?
Why write your own blog? How to begin? Keep reading. You're going to find all you need and more here.
Why Write Your Own Blog?
There are many reasons you should start your own blog today. There are THREE major reasons you NEED to start a blog NOW.
1. Writing is good for your soul! Writers aren't the only people who know that writing is therapeutic. Doctors, therapists, teachers, career counselors, life coaches, yoga instructors, and good friends all know that writing is good medicine.
Writing can be healing. When you write, you can vent. You can get things off your chest and out of your head. Writing sparks creativity. Writing is freeing and liberating. Writing can open all sorts of doors to new possibilities, including new job opportunities, financial success, new friendships, and travel opportunities. Starting a blog is a great way to unleash your writing–and ultimately breathe life into your dreams, your ideas, your future, YOU.
2. People want to read your stuff! Yeah, yeah, yeah, there are always going to be complainers, discouragers, and haters–and people who will tell you that the market and blogosphere are oversaturated with writers and bloggers. But please don't dare to believe them! Not even for a second.
The world is big enough for you and your stories.
You have so much to offer your readers. Someone wants to read what you write. Someone will be inspired by your words. Someone may feel supported by what you have to say. Someone might turn around and start writing because you had the courage to start writing yourself. Hey, there's always me. I'm going to want to read your stuff, so don't forget to tell me about your blog once you start.
3. You can make money! Helloooooo! Yes, you can actually make money from this writing and blogging thing. Legit. Freelance writers, content writers, bloggers, affiliate marketers, social media influencers, this can be you! You can write. You can blog. Your blog could become the platform for kicking your writing up a notch; it could be the writing that launches you into a book deal, a job offer, a new assignment, or fresh writing gig.
Start Your Blog Today
By the time you finish reading this, I hope you're seriously on your way to launching your blog and ultimately your writing career! Not sure where to begin? Keep reading!
What Should You Write About?
While some people think you should write to grow the largest audience possibly based on what readers want to read, I strongly believe that is only one possible way to grow a wildly popular blog or to establish yourself as a writer. Instead, I take another view: blogging or writing should ideally involve writing about something that you have somewhat of an interest in, and even better, writing about something are passionate about the topic. Writing gets tiring at times, even for the best and most productive writers. Writing about something that interests you can help you stay focused and motivated. It's also a good way to dive into writing without having to spend tons of time researching a topic or understanding something you know little about.
Writing about something you know or know well can also be a good blog topic. For example, if you are extremely experienced with a particular online dating app, you might have good luck developing a niche on that topic. If you are obsessed with vegan recipes or working on your fitness, you might consider writing about that topic. If all of your friends come to you for dating or marriage advice, you might want to write about all of the advice you dish out. If you love, love, love mountain biking trails, trail running, or specific destinations, like Darling Hill in Vermont for outdoor adventure, blog about that incredible sporty adventure.
If you have a good personal story, some unique career, or a cool hobby, you might have the perfect blog topic without even putting too much thought into it. Your voice and your stories are just waiting to be read, in print or online.
What Do You Need to Start…. GET THE CHECKLIST HERE…
Sign up here to get a Free Start Your Blog and Launch your Writing Career checklist delivered to your mailbox. Feeling impatient and just want some quick answers right now?
You can start a blog for free. However, if you want your own domain name and a professional edge or look, you'll want to do a bit more.
You'll want to come up with a name for your blog. Do some research and make sure it's not already in use or subject to copyright.
You'll want to grab the domain name before someone else snatches it up.
You'll want to get a web host.
You'll want to have a logo made to market/promote your brand or blog. You can do this for cheap! I've had great luck with this designer, who also does work on fiverr.
I highly recommend using wordpress. It makes blogging easy and fun.