Tis the gift giving season.  If you're looking to buy an affordable gift for the runner in your life–or aspiring runner–here are 5 Picks under $25 that would make great gifts.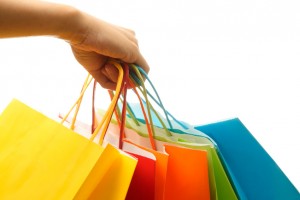 1. Yoga Mat. ($20)  Runners can benefit from integrating yoga into their weekly training regimens. Yoga can help prevent and alleviate running related injuries and pains, plus runners can benefit from yoga breathing techniques and meditation.  A yoga mat is the perfect gift for helping your favorite runner get his or her zen and flexibility on.
2. Yoga Strap.  ($10) Did someone say delicious post-run stretches?  A yoga strap is a great gift to facilitate post-run stretching and recovery.
3.  iTunes Gift Card. (varies)  Whether on the trail, path or treadmill, many runners love running to music. An iTunes gift card makes a great gift or stocking stuffer.
4. Reflective head band. ($10)  A bright, visible, reflective headband makes another great gift for a runner.  Sweaty Bands makes a comfortable head band that will help keep the runner in your life safe and noticed while logging miles in low light conditions.
5.  High Density Foam Roller.  ($15-20+)  At first blush, a foam roller might not seem like a gift that would be well appreciated, but it won't take long for a novice or seasoned runner to conclude that it might just be the best gift received under the Christmas tree.  Foam rollers are good for recovery, help with sore muscles and can help ward off injury.
Have a great gift under $20 to share?  Leave a note in the comment section.