You don't have to "live off the grid" to make your own cleaning products (or beauty products for that matter).  City, suburbanites and country yogis alike can easily whip up a do-it-yourself yoga mat cleaner.  The best part:  it's fun to create homemade cleaners, and once you find or create a recipe you love, you'll no longer have to pony up 5 bucks or more for a small 2 oz bottle of brand name yoga mat cleaner.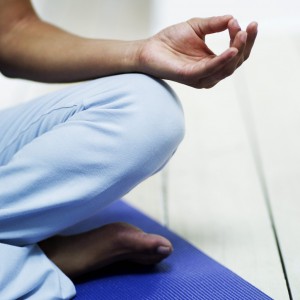 So you can hang out in Utthita Parsvakonasana a bit longer, we've saved you time and combed the web to compile links to mat cleaner recipes and tutorials that look promising.
From Free People Bldg 25:  A photo rich tutorial for DIY Mat Cleaning Spray.  Heads up,  you'll want a spray bottle and your favorite smelling essential oils (found at a health food store).
Apartment Therapy: Features two recipes for making your own mat cleaner, including an anti-fungal solution.
Greenbacks Girl:  Highlights a tea tree and witch hazel based cleaner, mixed with essential oils.  The blogger warns that it smells so yummy that your yoga pals will want some spray too.