A juicer is my best kept mom-best friend secret. Sure, juicing is amazing for your body, energy, and glow, but it's also fantastic for entertaining distracting and satisfying picky eaters. My children love fresh juice, and gobble it up even with awareness of what fruits and vegetables went into it.
I think maybe they get so distracted watching and listening to the juicer–the coolness factor of making it, the whirring sounds the juicer makes as it spits out juice and pulp in two different directions–everyone wants to watch the process, that they forget that the juice is nutritious. Even my child who refuses to eat fruit, can't resist a "Pineapple Foamy." Even my child who refuses to eat any vegetable except an occasional piece of broccoli, happy chugs kale and spinach when it's mixed with fruit.
Though this recipe is all about the fruit, it's still a yummy and healthy pick for kids. According to my kids, the foam is the best part.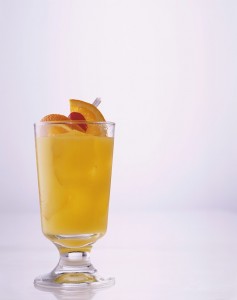 "Pineapple Foamy"
1 green apple (high speed juicer setting)
1/4 – 1/3 pineapple, chopped into chunks (my kids love pineapple, we lean toward more pineapple)
2 blood oranges, peeled
1 piece of ginger (about 1 inch)
Run through your juicer, stir up if needed to ensure even distribution of fruit juices, serve over ice if desired.